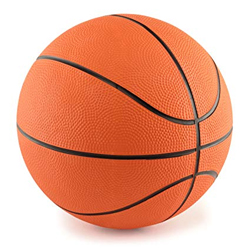 Farewell to Basketball Star Dirk Nowitzki

Live from the American Airlines Arena in Dallas, USA
April 10, 2019 At the farewell ceremonies for basketball superstar Dirk Nowitski of the Dallas Mavericks, a video trailer was played to his honor and to the fans in the American Airlines Arena. Producers for sports network DAZN chose for the American voice-over talent Jay Tuck for the announcements.
Click here
---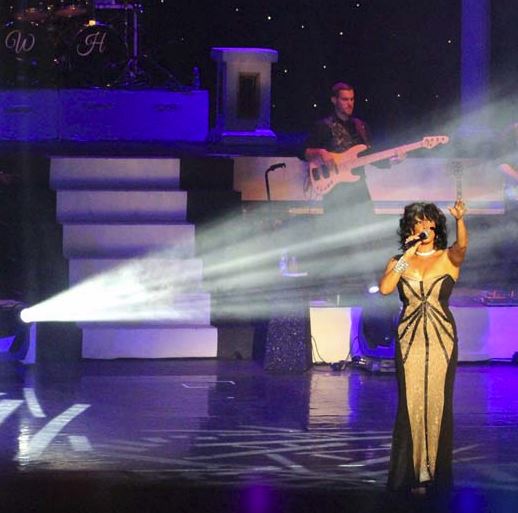 "The Whitney Houston Show - The Greatest Love of All"

Voice for the Global Trailer
After an explosive tour through the USA and Canada, Australia and Singapore "The Whitney Houston Show" is finally coming to Europe. This hot memorial review, starring Belinda Davids, sold-out across the continents. It includes all of Whitney Houston's unforgettable hits.

This trailer, produced by Mewes Entertainment und recorded in Hamburg's Audiosynchron Studios, is available now on YouTube.

For a musical review about a star voice the trailer with a star voice: American voice talent Jay Tuck .

Click for Withney Houston Trailer

---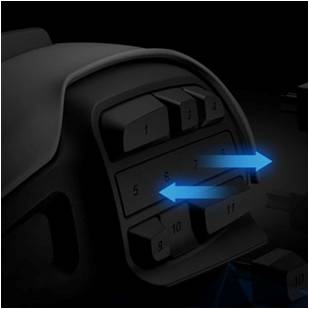 "This Voice is Legend"

Roccat Trailer - The Nyth Hyper-Modular MMO Gaming Mouse
For the last five years, Jay Tuck has been "The Voice of Roccat", leading producer of computer game hardware. His trailers have become instant viral hits on the internet, many with over 100,000 clicks.

Viral Acclaim:

"Master of Hardcore / Dominator Voice"
"Very charismatic!"
"His voice is epic"
"Coundn't be more persuasive, even if it seemed he would kill you if you didn't buy the keyboard."

Click for Nyth Trailer

---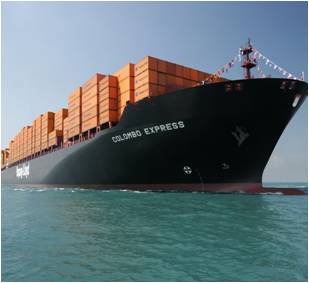 Gateway to the World

Global Shipping Companies chose this Voice
When global shipping companies seek an authorative international voice to promote their activities, they often choose Jay Tuck. He has appeared on PR spots, internet promotions and television advertising for Hapag Lloyd, Rickmers and German Lloyd, among others.

Jay Tuck has also appeared as a cruise lecturer on the "MS Europa 2" .

---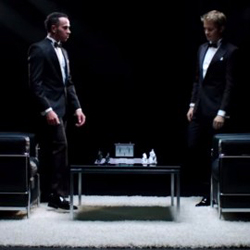 The Voice of Mercedes (again)

Two Formula 1 Champions, One Voice
When the top German TV production company Markenfilm partnered with the internationally renowned Jung von Matt agency for a global Mercedes SL 63 Special Edition promotion, they hired the voice of Jay Tuck (again). In the film, World Champion Lewis Hamilton and Vice World Champion Nico Rosberg appear as chess competitors. And drivers. The commercial is directed by William Armstrong.

The commercial appears on the Mercedes website and Markenfilm is also featuring the spot on its Facebook page and headlining it on its website .
---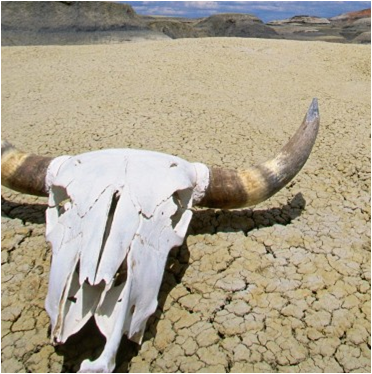 The Voice of Mercedes

The Feeling of Death Valley
When top German TV advertising agency Markenfilm needed a voice to combine the luxury feeling of Mercedes Benz with the emotional mysticism of Death Valley, they turned to American voice talent Jay Tuck. The result: an instant viral hit!.
---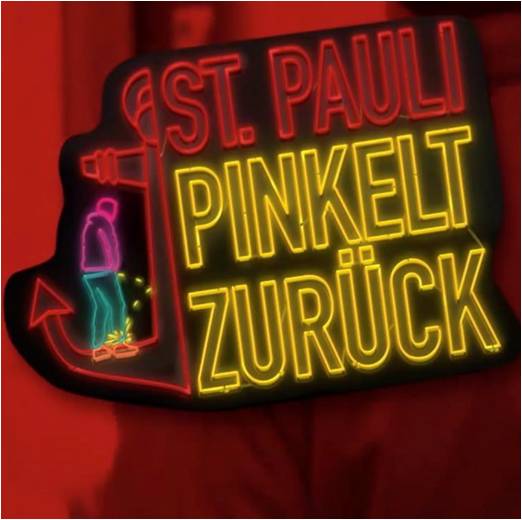 A very hip campaign to clean up the Town

St. Pauli Peeback
Aside from all the serious stuff I do for Mercedes, Siemens, Handelskammer and Hollywood, there has to be time for projects like these:

St. Pauli, Hamburg's amusement area, has a major problem with drunk tourists who urinate on the street and in public. Efforts of the police have been largely unsuccessful, so a neighborhood initiative came up with this campaign. The German-language version of this spot has already received nearly 4 million clicks on YouTube.
This English-language version is going to the Cannes festival .
---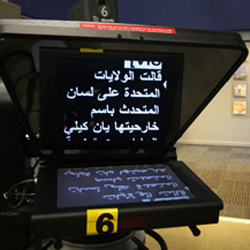 FilmVoices now featuring Arabic Voice Talent
High-End Announcers who meet the Region's Top Broadcasting Standards
Berlin/Dubai. After many years of professional media work in the Arab-speaking world, FilmVoices has now added the voices of several top announcers from the Region to its repertoire. These top professional voices all meet the rigid "high Arabic" criteria for top broadcasters in the region, including Al-Jazeera. This means they do not have local dialects. Filmvoices can vouch for the quality of their perfomance.

All understand German and English, so communication is not a problem.
---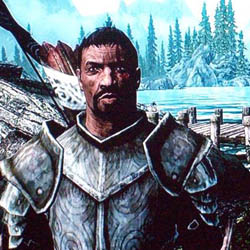 Big Bad Voice for Computer Games
Cologne. When the computer kids hit the Gamescom 2012 event in Cologne, Germany, they were confronted again and again with the booming voice of Jay Tuck.


- For years he was been the official voice of leading global hardware manufacturer Roccat.


- In the latest German release of the Skyrim series, he appears as the gravelly voice of Isran The Vampire Killer. Isran plays a major role as Male Redguard defending the kingdom in "The Elder Scrolls V: Skyrim"


- And Gamego produced its latest YouTube trailers for Nexus Conflict, again it was Jay's voice chosen.

Click here


---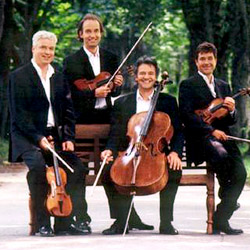 A Classical Narrator
The Rosamunde Quartet
Munich. When the Munich-based Rosamunde Quartet made its debut in 1992, it swiftly gained an international reputation as a chamber ensemble noted for individual style and broad repertoire.

In this sensitive portrait of the four musicians - Andreas Reiner (first violin), Simon Fordham (second violin), Helmut Nicolai (viola) and Anja Lechner (cello) - Jay Tuck was chosen to narrate.

Click here
---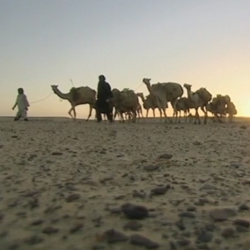 Casted for a Trilogy,
Narrator for Three Desert Dokumentaries
Munich. After casting was completed for the English-language announcer in the three-part television documentary series "Nomads - Where the Caravan Routes cross", Jay Tuck was chosen as prime narrator. Filmed in months of gruelling travel and the hot hardship of desert camps in Africa and Asia, these 3 one-hour documentaries present a breath-taking picture of never-before-seen nomad life in these remote regions of the world.

Shadows of the Desert - Gold of the Himalaya - Steppe Riders in Kyrgystan

Click here

---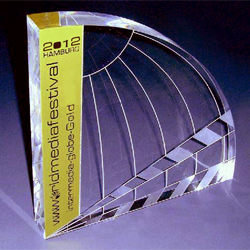 Intermedia Globe Gold for Video on the Elderly
Narration on the Winner at World Media Festival
Hamburg. In the category "Educational Films" at the World Media Festival, the production "Active Skin Protection" was a clear front-runner. The Intermedia Globe in Gold went to Hans-Henning Lorenz and Martin Schneider-Hillen of AVM Media in Hamburg, a top producer who has won countless awards for his works. Voice-over narrator for the international version was Jay Tuck. "His voice has been crucial to the quality of several of our productions", reports Schneider-Hillen.
The medical educational video was directed at nurses and health specialists learning about skin treatments. Produced for the Paul Hartmann AG, the film covered the delicate issue of skin care for the elderly. The tasteful excellence of the production was crucial for the prize.
---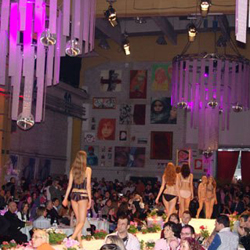 Trailer for "Bread and Butter" - Berlin's Hip Fashion Event
Voice of Jay Tuck chosen for Narration
Berlin. For their 10th annual designer and fashion trade show, "Bread & Butter" produced a high-end promotion trailer. Purpose: marketing for this signature fashion event, which is known around the world for its side-by-side mix of streetwear fashion with major brand designer trends. This year, it was held in eight old hangers of Berlin's historical Tempelhof Airport. Producer of the trailer, Daumenkino in Berlin, chose the voice of Jay Tuck for the narration.


---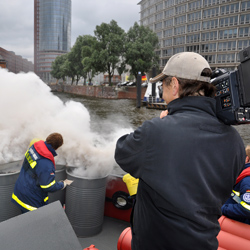 Speaking for the Polizei
HazMat Drill in Hamburg
Hamburg. In a large international crisis drill, police, fire department and other emergency services of Hamburg simulated a large scale urban hazmat emergency. They were testing a crisis software designed to analyze dispersion of poison gases and assist with emergency matters. In a documentation for international distribution, the police chose Jay Tuck as an authoritative voice for the video.



---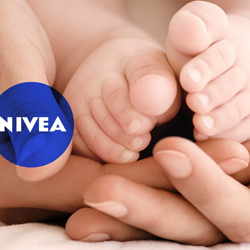 Nivea 100th Birthday Party
The Trailer Voice
Hamburg. When Nivea, number one skin care brand worldwide, decided to celebrate its 100th birthday, its PR people came up with the stunning idea: They chartered a TUI cruise ship and invited 300 international journalists on a two-day press conference at sea. In the end, more than 200 PR people internationally were involved in the event. The agency counted over 5 billion digital contacts in media worldwide. For the video trailer of the event, Jay Tuck was cast for the narration.


The Rasen Agency has worked with Jay Tuck in the past for Montblanc and other prestigious clients.
.
---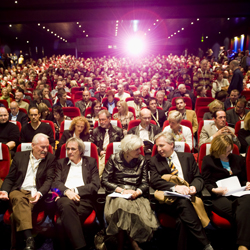 Chosen by the Chamber of Commerce
Hamburg Animation Award
Hamburg. When creatives from all across Germany gathered in the media city of Hamburg for the Hamburg Animation Award ceremonies, the town's Chamber of Commerce produced a cinema-style trailer to commermorize the event. The trailer was produced by award-winning cinematographer Martin Schneider-Hillen. The voice-over is by Jay Tuck.
---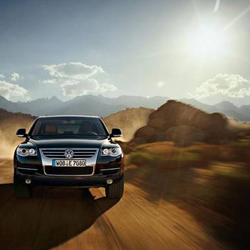 Voice of VW Touareg
Global Campaign for Volkswagen
Hamburg. Germany's prestigious Studio Funk has cast Jay Tuck for a new series of VW Touareg television commercials. The campaign, scheduled for launch among others on Eurosports Channel, was timed to the global television coverage of the Dakar Rallye. VW approved the commercial and booked global buyout of Jay's voice.




---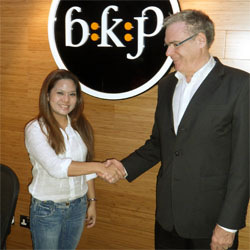 Dubai Studio signs Jay Tuck
BKP - a major UAE Production House for local and remote audio productions
United Arab Emirates. After a remote recording session, which Jay recorded at the BKP Studios in the Business Central Towers on Sheikh Zayed Road, BKP inquired if they could represent him as a voice talent for their productions. Within a week, a contract was signed.

BKP also covers computer animation, music licensing and many other aspects of post-producktion.


---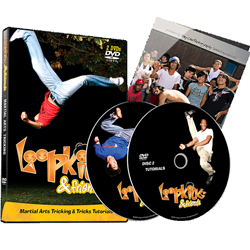 Voice of the Virals
Clicks in the Hundreds of Thousands
Hamburg. Jay Tuck's voice-over on the first promotional video for Loopkicks DVD led the Youtube production to a viewership of viral proportions. The awesome sport of Loopkicking combines elements of martial arts, wushu, capoeira, gymnastics, breakdance and parkour. The loopkick professionals appearing on the video have compiled an impressive collection of tutorials and tricks. Remember: all moves are executed on regular dojo mats. No jumping gymnastic floor ! No wires !
---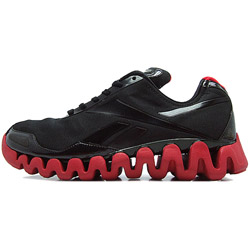 Running with Reebok
Motivational Video
Berlin. When Reebok produced a motivational video for its new product collection, they wanted a motivational voice.
Studio Funk Berlin chose Jay Tuck for the youthful excitement needed to inspire the hip Reebok team. Jay's voice-over, recorded remotely in Hamburg at Tonhaus Studios, was added to an avantgarde animation.
---
Live from Dubai
Medical Video for Roche
Dubai. Jay Tuck travels frequently throughout the Middle East. Normally, this would mean he is not available for voice-over productions. But when a production company wants his voice - and his voice only - they make arrangements.
In this case, ProFMedia in Augsburg, Germany wanted Jay for a difficult medical video for Roche Diagnostics. They hired a slave studio from BVP in Dubai and the recording, in the end, was no more expensive than it would have been in Germany.
---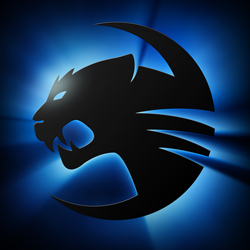 Saturn Point-of-Sale
Roccat: "When the Earth shakes ..."
Cologne. "When Jay speaks, the earth shakes," says Jan Werkmeister, General Manager of Periscope Studios in Hamburg. His studio originally casted Jay to deliver the excitement, thrill and thundering bass needed to capture excitement among teenage computer gamers. Jay has since become The Voice of Roccat, most recently at the Gamer Convention in Cologne, Germany.

Today the Roccat commercials can be heard throughout Europe in the Electronic Department Store Chain Saturn, where Roccat is running an international marketing campaign for its gaming hardware.
---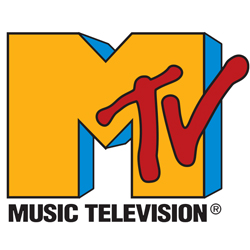 Now on MTV - Promoting Desperados
The Voice of Jay Tuck
Berlin. As the Voice of Desperados Beer (see below), Jay Tuck was the natural choice for MTV when it came to promoting the Desperados Australien contest on MTV. For the American announcer, it was one of the first television commercials with a long announcing text in German. The spot was recorded in Berlin at A-Medialynx GmbH and is now airing on the German-language MTV Channel. Details of the promotional contest can be found at www.desperados.tv.


(click here for sample)
---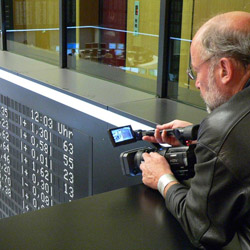 Voice of the German Stock Market
A Voice of Confidence and Security
Frankfurt When it came time to pick a voice that represented security and reliability, the German media production company Stampfwerk chose Jay Tuck. The authority of the voice was very important for their project. In times of financial crisis, Stampfwerk was producing an image film for Deutsche Börse, the German stock market. The video will be playing at financial exhibitions, trade fairs and conventions around the world.
---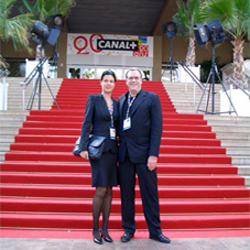 The Voice that sells Million-Dollar Productions
Cannes. In recent years, Jay Tuck has been a regular visitor to the various Cannes Festivals MipCom (television program series sales), MipTVLions Cannes Festival (television commercials), his voice chosen for several dozen sales trailers representing sales of hundreds of Euro millions. This year, he is not attending personally. But his voice continues to appear on hundreds of sales trailers at all three festivals. At the Lions Cannes this year, he announced the Smart commercial produced by Proximity Germany GmbH for BBDO Worldwide. He is also prime speaker for SevenOne Media, agent for Germany's private television networks SAT1 and PRO-7 (television & internet).

(click here)
---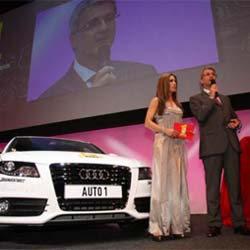 Ten Years at Auto Salon Geneva
The Voice of the Autobild Gala
Geneva. For ten years running, Jay Tuck has been selected as the "Voice of Auto 1", the annual gala event of the international automobile magazine Autobild in Geneva. His voice commentary appears on all event films in automobile prize catagories, as well as "auditorium voice" presenting the various live events. At the annual Auto 1 Gala "Reader's Choice" prizes for the best automobiles in a variety of classes are announced. Prize money valued at over € 250,000 is awarded at this star-studded annual event held at the Geneva Auto Salon. It is regarded as one of the most important events in the EU automobile industry.
---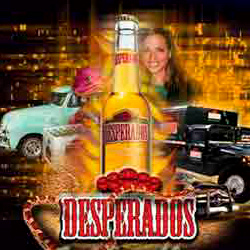 A Voice that symbolizes worldwide Feeling
Saarbrücken "Desperados, Tequila-Flavored Beer, is trendy and somehow not typically German. That's why Basso & Küster (on contract for the HDW advertising agency) chose an announcer whose voice symbolizes a worldwide feeling. Jay Tuck, former News Executive at the ARD Television Network, as the American voice talent for such Hollywood films as Alone in the Dark and Mute Witness. He also appears in television commercials for major brand names in the US and German media." (Source: Advertising Text of B&K on their website)

See also MTV above.

(click here for sample)
---
International TV Promotion for Sabine Christiansen
Berlin. Chosen by German star talkshow host Sabine Christiansen, Jay Tuck announces the promotional video she uses in negotiations with networks and commercial sponsors.to promote her popular political talkshow "Global Players". Broadcast worldwide in English on the US network CNBC, "Global Players" has already included some of the world's most important politicians and businessmen.


(click here for video)

---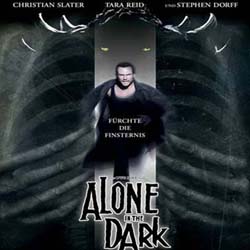 Cinema Narration for Hollywood Film "Alone in the Dark",
Starring Christian Slater
Frankfurt. Casted in this $30 million US-Canadian-German cinema production for the off-camera introductory narration, this is Jay Tuck's first direct role in a major international cinema production. The film, directed by Uwe Boll ("House of the Dead") and starring Christian Slater and Tara Reid, was shot on location in Vancouver. "Alone in the Dark" is a game-to-film thriller which was released in the USA and Canada by Artisan on 29 January 2005. Jay's voice can be heard in the original English version.
---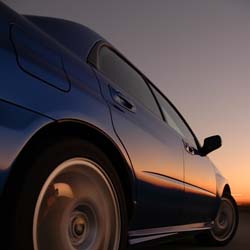 Global Voice of Subaru
Qatar. Reached by telephone during a business trip on the Persian Gulf, Jay Tuck was asked to participate in an international casting for Subaru. The voice samples were recorded at a local Arab studio in Doha, Qatar. Several other top American announcers also competed for the voice talent roll at other locations around the world. In the end, Jay was not only selected for the roll, the Japanese auto manufacturer also casted him as the Voice of Subaru in a global buyout.

---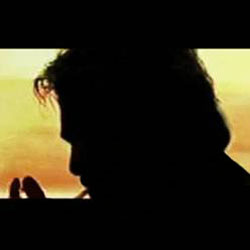 Cinema Documentary: "Breaking the Rules"
Frankfurt. Chosen as narrator for this 90-minute documentary which journeys through 40 years of American counter-cultures. Produced by Neuzeitfilm in Frankfurt for the French-German Cultural Channel Arte, "Breaking the Rules" will initially run in international cinemas. The sections of the film on Miles Davis, Jack Kerouac and Allen Ginsberg were moving moments for Jay, who spent his teenage years as a jazz drummer in New York's Greenwich Village.
---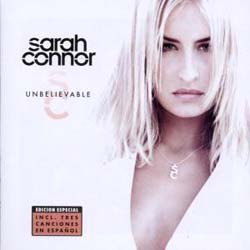 Narrating Sarah Connor CD
Martha's Vineyard. Casted by X-Cell Records for the American Newscaster on Sarah's song "Wait til U hear from me", this was Jay's first appearance on a music CD. He first learned of the production while vacationing with his family on Martha's Vineyard. Production schedules were tight and he arranged to record the segment at Paar Sound Studios on the New England vacation island. From there, it was forwarded via email to Berlin, where it was quickly mixed into the final CD track.

---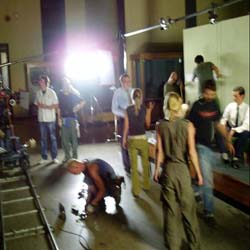 Jay Tuck on Camera
Cinema Trailer for Sony & Universal
Berlin
. Generally an anonymous voice from an unseen off-studio, Jay Tuck was casted this time for a role in front of the camera. The 60-second 35mm spot covers the evolution of sound systems from the creation of life ("In the beginning, there was silence") to the Super Audio CD. This cinema commercial for Sony, Philips & Universal Music ran in 466 cinema theaters all across Europe. Jay plays a BBC-style narrator wandering between dinosaur bones and Neanderthalers in Berlin's Museum of Natural History. The spot was selected "Campaign of the Week" by the leading German advertising trade journal Werben & Verkaufen.


(click here for video)
---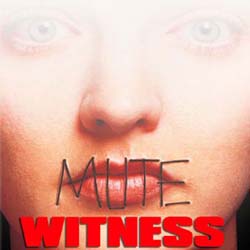 Cinema Trailer: "Mute Witness"
Hamburg. Casted by Director Anthony Waller as narration voice for the cinema trailer promoting this exciting thriller filmed on location in Moscow, "Mute Witness" became the first major cinema film for which Jay Tuck was ever casted. The award-winning Hollywood production was released on DVD on August 23, 2003.


(click here for audio)
---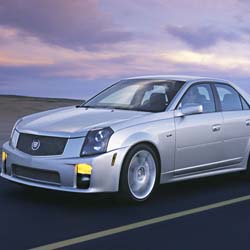 Commercials: Voice of Cadillac & Corvette
Amsterdam. First chosen by Bühler & Partner for the Cadillac CTS television campaign, Jay Tuck recorded this commercial for European broadcast at Fundamental Studios in Frankfurt. The General Motors Public Relations specialists based in Amsterdam were so impressed then they heard it, they quickly cast Jay again as the voice for their new Corvette campaign.

(click here)
---